---
Tagged Under:
How to Use Yamaha MusicCast With AirPlay 2®
Give your streaming capabilities a boost.
Here's the thing about smart phones and smart homes: It takes a lot of brain power to keep straight what capabilities they have and how to make them work for you. Now, with the availability of Apple® AirPlay 2® on the latest Yamaha MusicCast-enabled devices, a solution is at hand.
AirPlay® is Apple's proprietary technology that allows users to stream audio or video from any current Apple device to an enabled device, such as a speaker. It's been an integrated part of MusicCast speakers, receivers and more since their inception.
AirPlay 2 takes things one step further by adding the ability to share music (or video) with multiple connected devices, as long as the Apple device is running iOS11 or higher. Compatible devices include the HomePod®, iPad®, iPhone® and Mac® computers. Audio streaming can be done through any AirPlay-compatible speaker, stereo receiver or AV receiver. Video streaming is limited to Apple TV® devices.
Let's take a look at the features and capabilities that AirPlay 2 adds to MusicCast:
Expanded Streaming Service Choices
Aside from being able to use a wide array of existing streaming services with MusicCast, such as Spotify, Pandora® and TIDAL, you can now add Apple Music® to the mix. As the number one streaming service in the world, Apple Music offers 50 million songs with different tiers of membership access, including a three-month free trial. Users can download their favorite tracks to play them offline and have access to their entire iTunes® library at the same time. They can also listen across all Apple devices, including iPhone, iPad and Home Pod.
Stream to Multiple Rooms Simultaneously
The MusicCast Controller app now allows you to stream Apple Music (as well as other streaming services) from your iPhone, iPad, HomePod or Mac to multiple Yamaha devices and other AirPlay 2-enabled speakers, all perfectly in sync. (You can also use Airplay 2 to stream via Bluetooth® to any single MusicCast device.) Compatible Yamaha products include the MusicCast 20 and MusicCast 50 wireless speakers, MusicCast VINYL 500 Wi-Fi turntable and the latest MusicCast-enabled AV receivers.
To stream to different rooms at the same time, open the MusicCast Controller app, click on the device you want to stream to (this is normally a room name or names) and select the streaming service of your choice: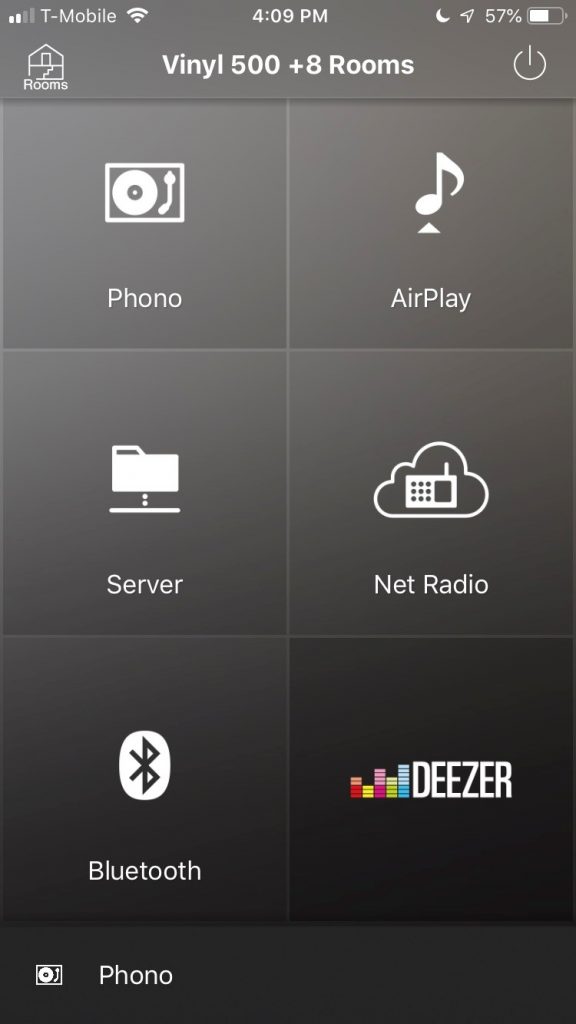 To add rooms, click the link button and select the room or rooms you wish to add. It's that simple! If you prefer, you can also use the Home app on your iOS device to make custom configurations.
Voice Control with Siri
AirPlay 2 simplifies your experience with voice control too. Using the Apple voice assistant Siri, you can now send music to any eligible MusicCast-enabled device with phrases like, "Hey Siri, play Favorite 1 in the living room." Or, try, "Hey Siri, add the bedroom" if you want to link rooms together.
With AirPlay 2 and MusicCast, playing your favorite tunes from any streaming service and listening in multiple rooms has never been easier.
Click here to learn more about MusicCast and its capabilities.