---
Tagged Under:
Jeff Coffin Video Series, Part 1: Shopping for Vinyl
Ready to start your own personal collection?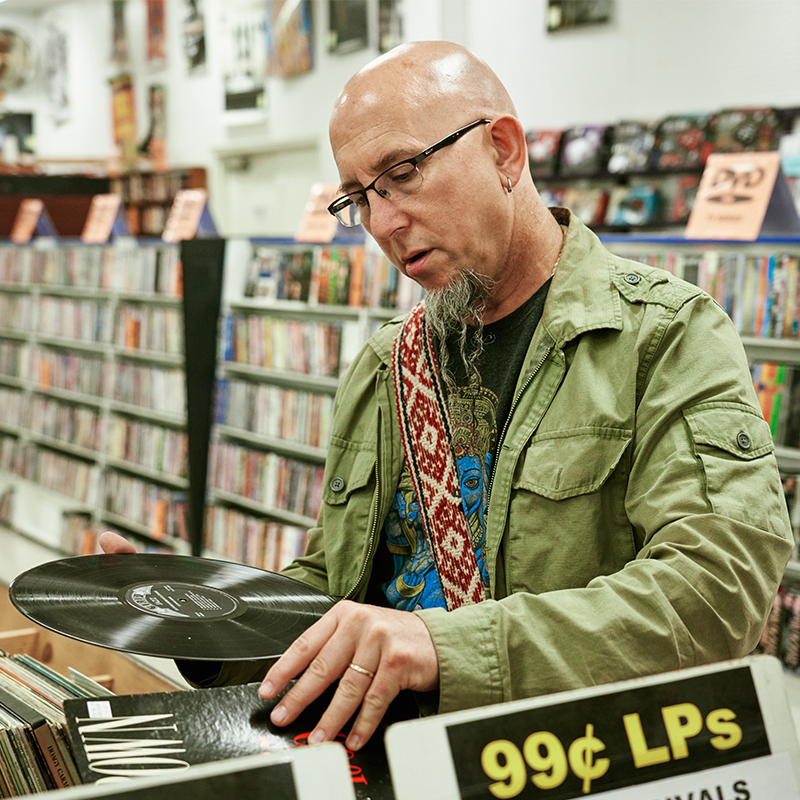 Everyone needs a hobby. For Jeff Coffin, music lover and saxophonist with the Dave Matthews Band, it's collecting records. He's been doing it for years. Now that vinyl is making a comeback (and now that Yamaha has introduced a new wireless turntable to spin and stream your tunes to enjoy in any room of your home), we could all use a few pointers on how to shop for vinyl.
We recently met up with Jeff in Nashville and joined him on a visit to his local record store as he explained how to select vinyl for a personal collection. Take a look … and you might want to take some notes too!
Check out Part 2: Caring for Vinyl
Click here for more information about the Yamaha MusicCast VINYL 500 Wi-Fi turntable.