Falling in love with love is falling for make believe
I remember hearing those haunting lyrics from the Rodgers and Hart classic "Falling In Love With Love" as I played on the kitchen floor of my parents' Manhattan apartment. Rendered by Frank Sinatra with effortless intimacy, they suggested a world of adult sophistication a universe away from the rough-hewn, working-class life my family lived. Regardless of that chasm, my father — a tough Italian-American who had dropped out of high school years earlier and read electric meters for a living — loved listening to the masterpieces of the Great American Songbook.
His favorite show was The Make Believe Ball Room, hosted by William B. Williams, the man who famously dubbed Sinatra "The Chairman of the Board." The glorious voices of Sinatra, Tony Bennett, Rosemary Clooney, Nat King Cole and others floated constantly from the radio near our kitchen table, where my father sat reading the New York tabloids and studying the horse racing forms. When he was home, the radio was always on.
I was unaware that this music was making any impact on me at all. It was simply omnipresent, no more notable to me at the time than the linoleum on our floors or the paint on our walls. But rock 'n' roll and its variants? That was another story. Late-period doo-wop, Elvis, Dion, girl groups, early Motown and, cataclysmically, the Beatles — those all made a dramatic impression.
In my immigrant Italian neighborhood (all right, it was Greenwich Village, but still), so European and old school, this was the sound of America — modern, youthful, hip, colorful, raucous, unruly and joyous. Suddenly, my father's supper-club songs seemed as outdated as the stack of old newspapers that he'd pile on the radiator cover next to his chair. I became obsessed with rock 'n' roll and sought out every occasion to hear it on the radio, watch it on TV and read about it in the magazines I searched through on local newsstands. When host Dean Martin mocked the Rolling Stones during their incendiary appearance on "Hollywood Palace" in 1964, I was infuriated. Even at twelve, I could tell that his condescension was the last gasp of an older generation desperate to hang onto its beliefs and musical tastes.
With the benefit of hindsight, I believe that my falling in love with music was a result of the strange combination of styles I heard during those early years. It was akin to a child learning about loving relationships simply by living in the world of affection his parents created; after all, the best learning is done when you are not even aware that you're being taught. So I absorbed the elegance and melodic genius of the songs my father loved without even realizing it.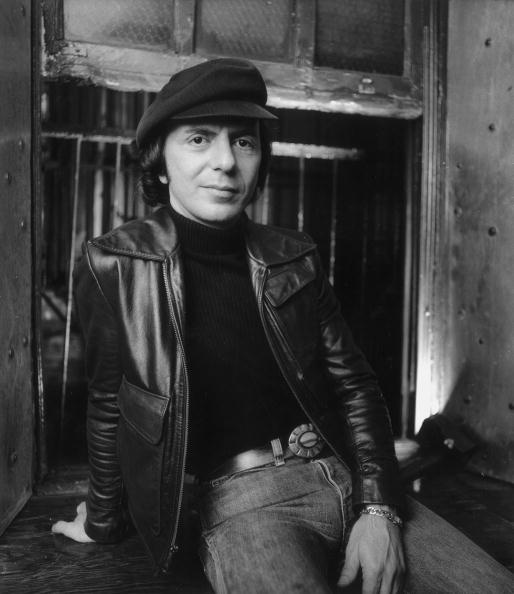 My dad pushed the envelope further still a few years later when he managed to find the only country music station in New York City. Soon our radio was cranking out a steady stream of George Jones, Tammy Wynette, Charley Pride, Johnny Cash and other practitioners of the genre during that era. I liked some of it but it was so foreign to me, it was as if he'd discovered a station that broadcast only in Croatian. I was reminded of it years later when I interviewed Dion DiMucci  (formerly of Dion and the Belmonts fame) and he described tuning into a station that transported the sounds of Hank Williams into his family's apartment in the Bronx. "I'd sing 'Honky Tonk Blues' or 'Jambalaya' on the stoop," he told me. "My friends would go, 'What's honky-tonk blues?' I'd go, 'I don't know.' 'Well, what's jambalaya?' 'I don't know.' I didn't know what they were, but they sounded so good coming out of my mouth."
What Dion and I heard in such music was the sound of a world beyond our own parochial environments. We were New York hicks and this music was our emotional education. And that is what love does: It opens your mind — and your heart — to possibilities you didn't even know existed. When inducting Dion into the Rock and Roll Hall of Fame, Lou Reed described fighting his way through his math homework as the radio brought him "the dusky, musky, mellifluous, liquid sounds of rock 'n' roll. The sounds of another life. The sounds of freedom."
I once described to Mick Jagger, who actually seemed touched to hear it, how I felt that the Stones were the first band that required something of me. They required my defense — against my elders and my teachers, even some of my more conservative friends. I once read that you feel the deepest love not for the people who do the most for you, but for those for whom you do the most. Great as they were, it was easy to love The Beatles; after a while it seemed that everyone did. That was never true of the Stones, and it deepened my commitment to them. Of course, they, too, introduced me to another world: the world of the blues and R&B — black American music that a white kid like me otherwise had virtually no access to. It seemed that my love for that band just kept giving in the form of other styles of music that I also grew to love. Even now, as the Stones get ready to tour once again, the members of the group all well in their seventies, they continue to give.
Music is the gift that truly keeps on giving. Jackson Browne once told me that "If, when I die, they open my brain and do a cross-section, like the rings of a tree or something, they will find several years in there where there's nothing but Bob Dylan." Dylan eventually inspired Browne to write his own songs, just as the doo-wop that Lou Reed revered "made me believe that I could write a song."
That might be the greatest thing about love: that when you fall in love you both lose yourself and begin to discover yourself; discover what you can do and who you want to become. What begins as "falling for make believe" in the Make Believe Ball Room can lead you to your truest self. And music serves as much more than the soundtrack to that deeply personal journey. It is the entire story, the very journey itself.
Photos by Joseph Scherschel/The LIFE Picture Collection, David Kennedy, David McGough/The LIFE Picture Collection, and Ebet Roberts/Redferns.